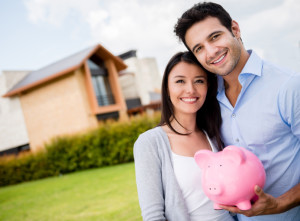 Thinking about your future can be scary — especially when that thought includes how you will be able to afford retirement. There are countless different options and plans to be considered when you begin to seriously think about your own retirement. The topic becomes even more important—and stressful—when you add in a desire to retire early. To help you out, we have compiled some tips to help make planning for retirement a little less daunting.
Step 1. Make a plan
By having a plan you have a better idea of your path to retirement. You will know what needs to be done and how much will need to be saved, each step of the way. Start by figuring out how much time you have until retirement (years) and move backwards from there, setting goals for each year.
Step 2. Consult a professional
By talking to a professional, you can get advice custom-tailored to your situation. They will be able to explain all the options available to you as well as the steps you need to take to start pursuing them.
Step 3. Create a (realistic) budget – and stick with it
Create a budget that will help you achieve your retirement plan and goals. However, be sure to create a budget that you can actually accomplish and stick to. If your budget is too strict, or not strict enough, you will quickly find yourself falling off track. Take into account how much you currently spend and decide what (if anything) you are willing to cut out. If your budget is lower than you can reasonably commit to, you will be doing yourself more harm than good, and not be making steps closer to retirement.
Step 4. Save   
This one is obvious—but the earlier you start saving for retirement the better. Try to find an amount of money you can consistently save each month, while still meeting all your living expenses. Try starting low and increasing it little by little each month. Also, if you are saving through investment in retirement accounts, don't touch the money early. You will lose principal and interest and you may lose tax benefits or have to pay withdrawal penalties. If you leave your current job leave this money invested or roll it over into an IRA or your new employers plan.
Step 5. Invest
Although you should have some money in an emergency fund (some experts suggest between 2-3 months of living expenses), you should also be investing some of your money. Again meeting with a professional will give you a better idea of how to do this in a way that is best for you. They can help to explain the differences in certain tax-advantaged retirement accounts or other similar accounts and plans.
Step 6. Work towards paying off all debts
A successful retirement (especially an early one) is about living debt free. Form a plan that will help you pay off all your debt, by the time you plan to retire. This should include your mortgage, any personal loans and especially car payments and extras like boats, motorcycles or RVs.
Step 7. Consider Downsizing or Renting out space
If retiring early is something you really desire you may want to consider downsizing. Get rid of unneeded things, or even move into a smaller space to save money on rent, mortgage payments and utilities. You could also consider renting out the extra space in your home that you aren't using. This will bring in another source of income that you can use to bring your dreams of early retirement closer.
Retirement may seem like it's far off into the future, but with careful planning and following these tips you could be enjoying it years ahead of all of you friends. It's never too late to start planning for your future, so if you haven't started yet, don't stress about it, just start planning now!
The information contained in this article and any other article do not reflect the views of rapid! PayCard®.