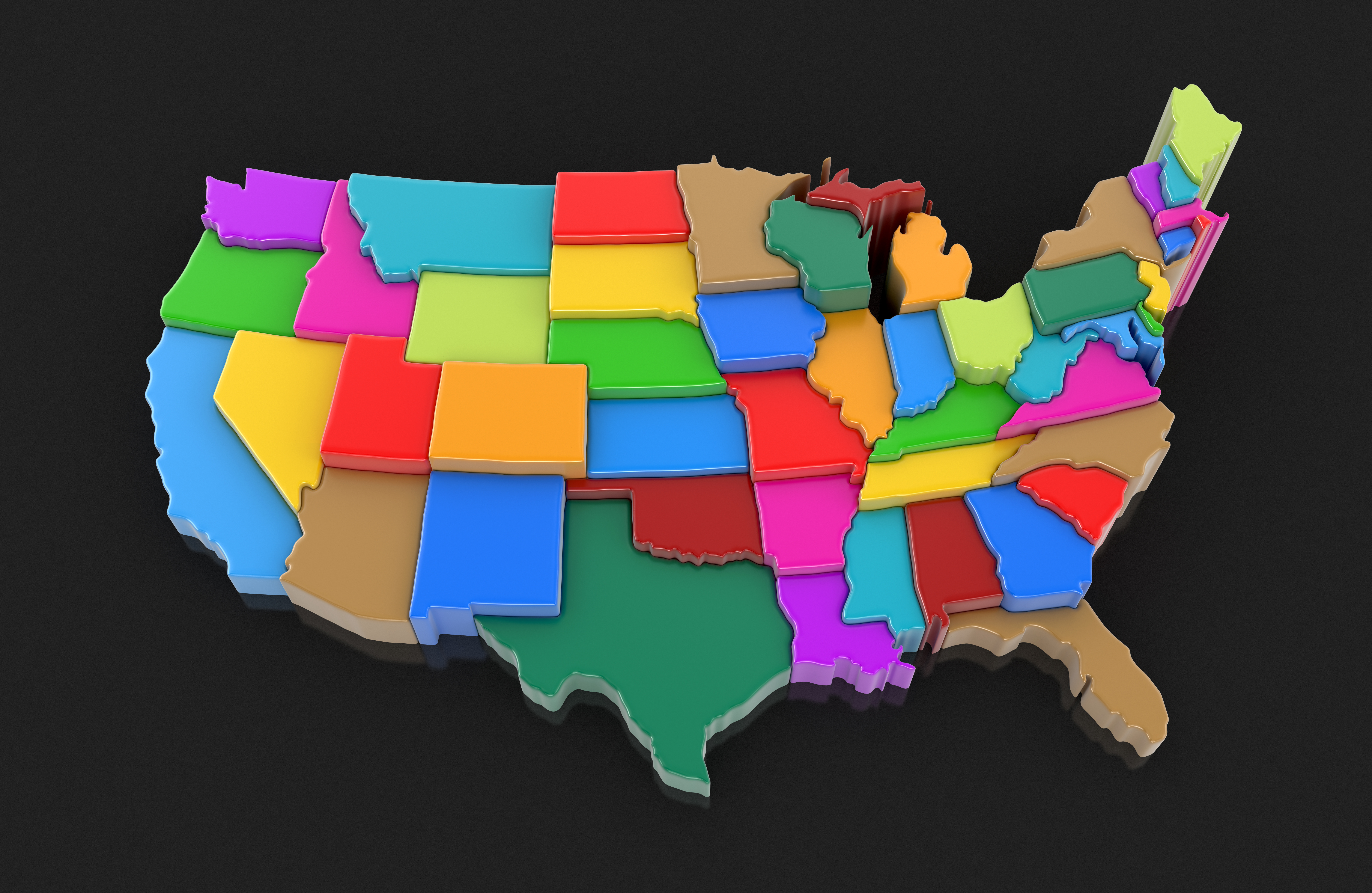 If you're not an industry insider, you may not believe the nuances of the laws which govern us are quite as interesting as they are. We love the recent infographic created by the American Payroll Association. It's a great addition to the "Did You Know" category about America's payroll rules and regulations.
Pay Cards
Even though it comes in as Number Eight – let's start with pay cards in Hawaii. A scenically glorious place to live – but if you want to pay your clients using them – there exists a list of twelve requirements with which you must comply – including one that allows employees to make at least three no fee withdrawals using their card. Still, as compliance mandates vary from state to state, laws like these are typically in the best interests of consumer protection and at rapid! PayCard, there's nothing we take more seriously.
Paid Sick Leave
This employment benefit is a cherished one. And the trend in a growing number of cities and states requires this benefit be made available. A little known fact about the employees of the Seattle-Tacoma International Airport — they are not extended this benefit due to a court decision that excluded them from the others in their city.
I Love New York
Regarding employee contributions to state disability insurance – employers are allowed, but are not required to collect contributions toward this benefit. Because this is not a tax collected by the state, there exist no reporting or remitting requirements.
California Here I Come
Interesting, albeit slightly confusing, are the rules governing overtime requirements in this sunny state. To quote directly, overtime is:
1 ½ times the regular rate of pay after an 8-hour day or 40-hour week, and for the first 8 hours worked on the seventh consecutive day in a workweek.
Double time is required for hours worked beyond 12 in a day or after 8 hours on the seventh consecutive day in a workweek. (There are times when you have to be really grateful for accounting software to make these kinds of calculations!)
rapid! PayCard®
As a company dedicated to conforming to best practices for the delivery of a high-quality payroll process, we are all about compliance.
Our team at rapid! PayCard® pledges adherence to state and federal regulations while keeping our clients up to date and well-informed of these laws.
To that end, we maintain an innovative and responsive Compliance Map that provides clients with a consistently updated information about state-by-state updates on legal requirements including information for employers regarding:
Types of Cards Permitted
Pay Card Disclosures
Employee Choice and Consent Requirements
Ownership of Funds
Cash Access
Employer Costs and Incentives
Fee Prohibitions
Balance Inquiries
Link to Credit
Rules Regarding Overdrafts
Replacement Card Requirements
Confidentiality
Ability to Change Payment Methods
Change in Terms
Transaction Histories
Pay Stub Requirements
Convenience Checks
Check out the rest of these crazy state payroll laws, but never hesitate to contact us with questions or to inquire for more information: Cardholder Services: (888) 727-4314; Sales Inquiries: (888) 828-2270. We love it! We're payroll people!
The information contained in this article and any other article do not reflect the views of rapid! PayCard®.