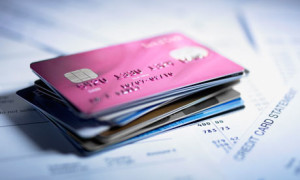 At first reflection, prepaid cards may seem a solution with limited bandwidth; suitable only for those 
with no other means of establishing and maintaining traditional bank and credit card accounts.
Yet, as other tools have successfully morphed from their original intention (think Facebook moving from 
its original Harvard campus setting and transforming into an international behemoth), so have prepaid 
cards effectively made their journey from one subset into the general population.
Prepaids Offer a Better Deal than Checking Accounts
The PEW Charitable Trusts, an independent nonprofit organization that has itself evolved — into a global 
research and public policy organization — as a non-governmental organization, they are dedicated to 
serving the public.
Regarding prepaid cards, as quoted in a CNBC article, Susan Weinstock, PEW's director of Safe Checking 
in the Electronic Age Project said "for someone who tends to run up costly 
overdraft fees, a prepaid card 
can be a 'better deal' than a checking account".
Additionally, a recent report from the Pew Charitable Trusts found "that most people who use general 
purpose reloadable prepaid cards have used mainstream financial products in the past and may be using 
them now. In fact, these cards are often a complement to a checking account, rather than a 
replacement."
Prepaid Cards for the Student in Your Household 
Once you begin counting the scenarios in which prepaid cards are appropriate, you see how this option is a 
viable one: 
You can make purchases and pay bills online 

Prepaid cards provide access to Automatic Teller Machines (ATM)
These are also probably the best means of introducing money management to a young adult.
With funds that are finite (and therefore easily controlled), they provide parents the means to convey the foundations of finances, thereby setting their children up for reality.
Consumers' Reasons for Using Prepaid Cards
Last year, PEW conducted a survey to ascertain these reasons more specifically. Their results are based on the responses for the major reasons why (613) people use prepaid cards in a couple key areas including: controlling spending, controlling fees, and making purchases:
Control spending 
Avoiding credit card debt 52% 

Helping you not spend more money than you actually have 51%   

Dividing your spending into budget categories 30%  
Control fees 
Avoiding overdraft fees 46%   

Avoiding check-cashing fees 38%
Make purchases 
Making purchases online and other places that don't accept cash 51%  

 

Allowing you to conduct transactions more anonymously 35%  
As the "features, services, and protections traditionally associated with bank accounts are available on many prepaid cards" these can easily fit into the overall supervision of finances, at any stage in life – whether as a college student or a retiree traveling the world.
There is more than one way to access your Facebook's newsfeed and status updates. There is more than just one component of a healthy approach to financial independence.
The information contained in this article and any other article do not reflect the views of rapid! PayCard®.