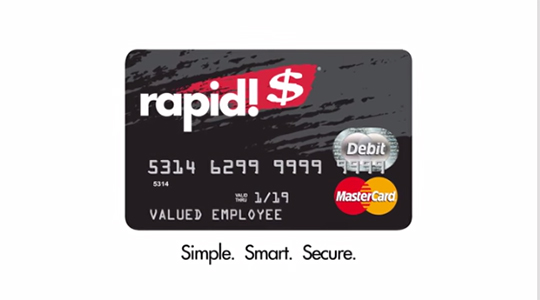 Depending on your age, the traditional prepaid card may have always been a piece of plastic with a designated slot in your wallet. But if you remember a time when they didn't exist, you know they were a revelation!
With banks closed on the weekends and no Automated Teller Machines (ATM), you had to make certain you had enough cash to get through the weekend until normal banking hours resumed or else face having to use your credit card.
That was the other thing, you always had to carry cash. Those vulnerable pieces of green paper so easily lost or stolen, so completely untraceable and irretrievable. In many respects, debit cards revolutionized our financial lives.
Enter the era of prepaid cards. This opportunity to better function in a plastic world has brought us to another new level of banking. You can call it a hybrid of sorts, but these cards have opened doors for millions of people for several excellent reasons.
With prepaid cards, consumers can:
Avoid incurring the dreaded credit card debt. That millstone of angst that weighs you down with a balance that never seems to decrease.
Avoid the fees banks charge for accessing your own money.
Control their spending as the sky is not the limit – excellent for students just learning to navigate their finances, and those who need to reign themselves in a bit.
Make use of online shopping and use their prepaid card in places that don't accept cash.
The Pew Charitable Trusts' nationally representative telephone survey dug into the whys and hows of prepaid cards in their detailed report about individuals who use general purpose, reloadable prepaid cards entitled, Why Americans Use Prepaid Cards – A Survey of Cardholders' Motivations and Views.
The respondents had some negative opinions about adding credit features to their prepaid cards with the general consensus being that it defeats the purpose of using a prepaid one in the first place:
"It wouldn't let you control your spending."
"It will turn into a credit card, and it will not be a prepaid card anymore."
"It will lose its meaning."
"If I wanted a credit card, I'd get a credit card."
"I don't want to pay the interest. That defeats the whole purpose."
When asked for feedback on adding payday loans to prepaid cards, they again stayed true to one of the tenets of the prepaid card's original intention:
"We have to learn to live within our means, but having this available to people might make us want to spend more than we have and lead to more problems."
"I have already done enough damage, so I don't need the opportunity to do more."
"I just think it gets people in financial trouble."
These are the quotes by Americans truly inspired to take back control of their financial lives. Not to imply however, that the reasons they need to do so was because of intentional negligence.
People lose jobs, get divorced, fall on hard times, and go upside down on their mortgages; there are any number reasons financial stability can go awry. The way out is to be realistic, have the right tools, and understand how NOT to go missing in the jungle land of debt.
The information contained in this article and any other article do not reflect the views of rapid! PayCard®.