The rapid! PayCard® is an exciting financial resource for employees who do not have traditional bank accounts.
Buy what you need – the rapid! PayCard® is accepted at millions of merchants worldwide – wherever Debit MasterCard or Visa debit cards are accepted. Shop online or over the phone with greater flexibility than ever. Cardholders can also access funds at no additional cost through a range of options.
Earn Interest on Savings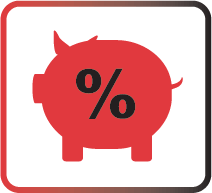 Our cardholders have access to an interest-bearing savings account or "purse," which lets them earn interest similar to that of other bank savings accounts. Cardholders can save for:
Unexpected expenses – car repairs, medical fees, etc.
Retirement
Vacation
Holiday expenses
Pay Bills1 in Minutes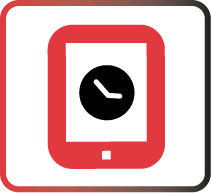 Our Bill Pay feature lets cardholders pay their routine bills over the phone or Web portal using the funds on their cards. They can choose from over 6,000 billing companies and pay multiple bills in just minutes. This feature lets cardholders pay their bills at any time without the hassle of paying bills in person or buying and mailing money orders.
View our full list of Cardholder Benefits here.
1 This optional offer is not a MetaBank® product or service nor does MetaBank endorse this offer.