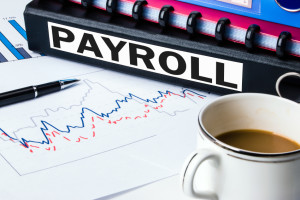 It's not often that one technology can accommodate the needs of a variety of industries. But when it comes to paying employees and supporting the associated payroll costs, our prepaid card has transcended the differences!
There do exist some misconceptions about pay cards and how they work. They have gotten a bit of a raw deal due to nefarious companies who gouge their customers. In other words, a great concept distilled by greed.
Not here. Our pay card concept is a straightforward, affordable one. As a prepaid card, it allows employees to receive and access wage payments, and also load government benefits or cash. The cardholder may then use the card wherever Debit MasterCard or Visa debit cards are accepted.
In general terms, rapid! PayCard benefits:
Your employees
The company's bottom line
Our environment by providing a green alternative
More specifically, the ways rapid! PayCard removes financial and logistical burdens from HR Managers:
The rapid! PayCard Program is completely free to implement
It stimulates cost reductions over the current method of printing and delivering checks and wage statements
It expands electronic direct deposit participation
Because this method eliminates paper checks, exposure to check fraud is minimized and lost or stolen check problems eliminated
Off-cycle payment problems will be decreased allowing additional time available to be spent on other job responsibilities
Provides the opportunity to increase corporate environmental contributions. If the 22 million Americans who still don't have direct deposit for their pay, used direct deposit, annually we would save 8.7 million pounds of paper and avoid releasing 25 million pounds of greenhouse gases into the environment.
But wait, there's more! Companies in two completely diverse industries; fast food and healthcare, made the switch to rapid! PayCard with some exceptional results:
Western Restaurants:
With 65% of its employees lacking bank accounts, they needed a way to deliver pay that was as flexible as paper checks, but easier and less costly to distribute.
By switching to rapid! PayCard, they not only eliminated paper checks entirely, they:
Achieved 100% e-pay enrollment – cut out 42,900 paper checks annually
Saved 34% on annual payroll costs—roughly $50,000
Eliminated payday confusion and improved overall payroll efficiency
Provided unbanked employees new financial benefits
Accomplished this aspect of their company-wide effort to go paperless
With more than 7,500 employees across 75 locations, Einstein Healthcare Network needed to boost its employee e-pay enrollment to contain payroll costs.
Since Einstein Healthcare Network's adoption of rapid! PayCard, the company has:
Increased its overall e-pay enrollment rate to 97%
Achieved 100% e-pay enrollment rate among new hires
Decreased the number of checks issued each pay cycle by more than 40%
Reduced printing by more than 8,000 checks
Realized cost savings for employees and payroll alike
Witnessed high employee satisfaction with pay delivery
These are just two of the success stories. A rapid! PayCard solution is likely right for your organization. Numbers never lie.
The information contained in this article and any other article do not reflect the views of rapid! PayCard®.