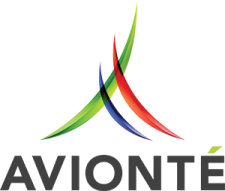 Avionté increases its paperless payroll options with rapid! PayCard partnership.
Eagan, MN, July 29, 2016 –(PR.com)– Avionté, a staffing software solutions provider based in Eagan, Minn., has announced a new technology partnership with the payroll solutions provider, rapid! PayCard, released in Avionté version 16.1.
As Avionté's newest paycard solution partnership, rapid! PayCard offers a new solution to Avionté's nearly 400 staffing clients to paying employees. The seamless integration allows users to register and instantly fund rapid! PayCard, directly from within Avionté, according to rapid! PayCard General Manager Chris Ruppel, and promises a simple, smart and secure solution.
"This full integration helps rapid! PayCard clients perform a new card registration while adding a new payment type to a new hire or current employee, thereby eliminating extra steps and improving data integrity," said Ruppel. "This integration is another example of our commitment to Avionté users and our desire to help staffing company clients and their employees achieve a low cost, compliant and secure method to achieve a paperless payday."
The partnership comes with Avionté's push to expand its partnerships and integrations. Earlier this year, seasoned leader Bill Brakeman joined the Avionté staffing software team as Director of Alliances. Brakeman now oversees the Avionté Alliances Team and focuses on building up and executing Avionté's vendor alliances strategy.
"It has been an exciting time to lead the Alliances Team as we really drive towards the next level of partnerships and alliances," said Brakeman. "Avionté has already built such a solid foundation for partnerships, with leading companies offering solutions that span industry needs. We are so excited to bring rapid! PayCard aboard and offer our clients another great option for quick and easy payroll."
In addition to the rapid! PayCard integration, Avionté's newest version, 16.1 was released to existing and new clients in mid-July and offers new functionality along with improvements to existing functionality. The release also includes an integration with the background screening provider Liberty Screening Services, which helps automate the screening process for employers and increase quality hires.
About Avionté
Avionté provides innovative recruiting and staffing software solutions to the HR industry. Founded in 2005, Avionté has quickly grown to be a leader in its space by offering front and back office staffing software with a strong focus on service and client relationships. Avionté currently supports over 11,000 users and over 350 clients in the U.S. and Canada.
About rapid! PayCard
rapid! PayCard is a leader in offering innovative paycard services and products. Founded in 2003, rapid! PayCard currently supports over 3,000 corporate customers across the U.S. To learn more about the rapid! PayCard, visit www.rapidpaycard.com or email sales@rapidpaycard.com.
Contact Information:
Avionté Staffing Software
Brenda Long
651-556-2121
www.avionte.com
Originally posted on PR.com.
The information contained in this article and any other article do not reflect the views of rapid! PayCard®. The opinions, conclusions and other information expressed are neither given nor endorsed by rapid! PayCard® or its representatives, but provided for the sole purpose of presenting updates on current research in this sector.